Skyblock's Impending Reset
Greetings LemonCloud!
We have some exciting news to share with you. After careful consideration and planning, we are happy to announce that our Skyblock server will soon undergo a reset. This means that everything will be wiped clean, and you will have the opportunity to start fresh. We know many of you have been eagerly awaiting this announcement, and we are thrilled to share the news.
Prepare to embark on a new adventure with new challenges and opportunities to thrive. Read on for more information on what to expect from the upcoming reset.
On Saturday, 18th March, Skyblock will relaunch with a fresh new server. We expect to open the server at 8 PM GMT. Click here to see what time it is in your time zone. The countdown is on!
Continue reading to see what's new in this update!
---
Reset Details
When the reset happens, most of your progressional data will start over: island, in-game money, vote rank, skill levels, inventory, ender chest, vaults, homes, etc. This reset gives all players a fresh start and the opportunity to start on a level playing field.
Don't worry; you'll keep: ranks, kit access, titles, and any other permanent access packages you've bought from the store.
---
What's New?
Here are some details about some significant changes since the last reset and some more features coming with this update!
New Spawn
Spawn has been given a new cosy style!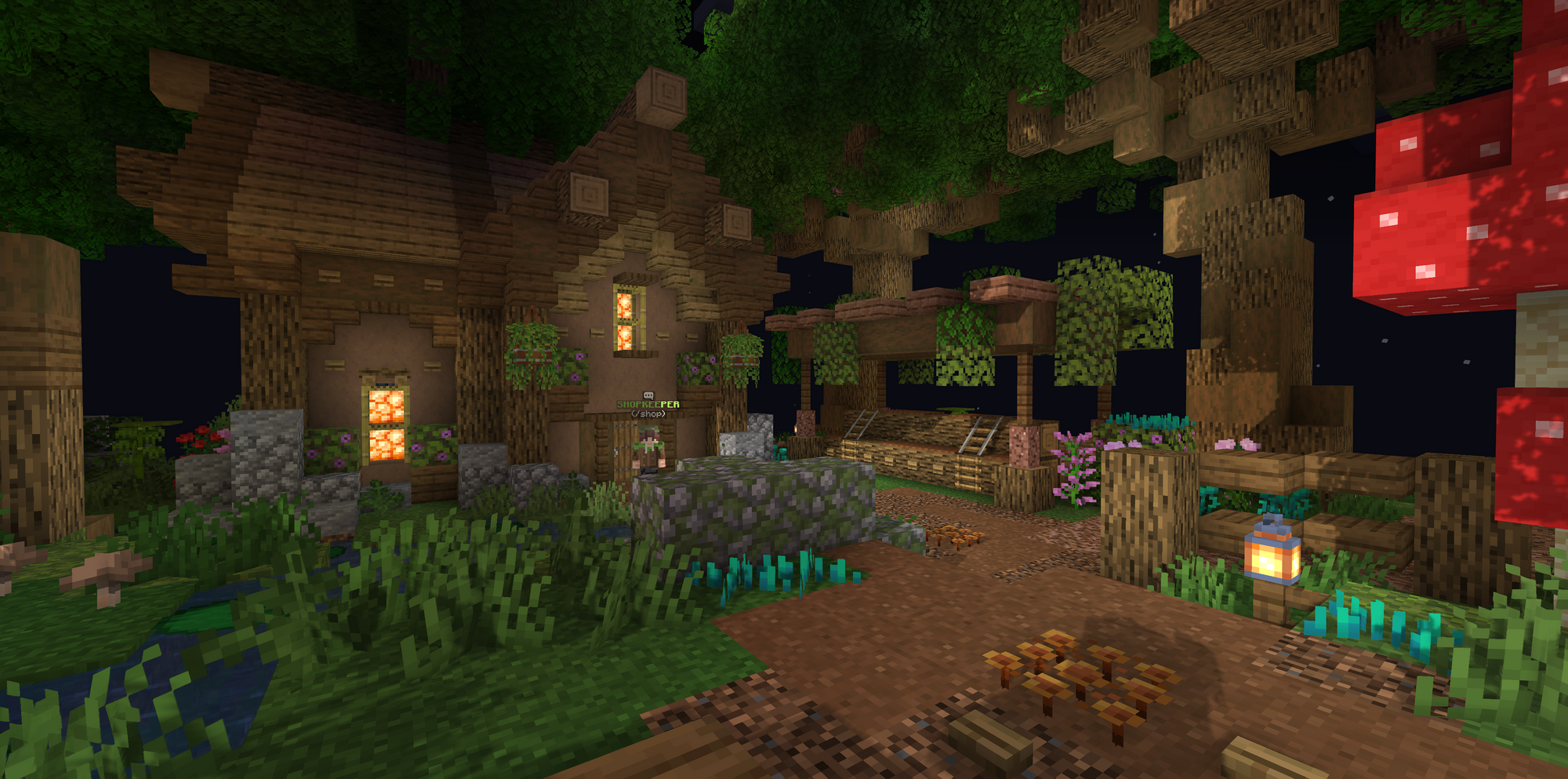 Island Upgrades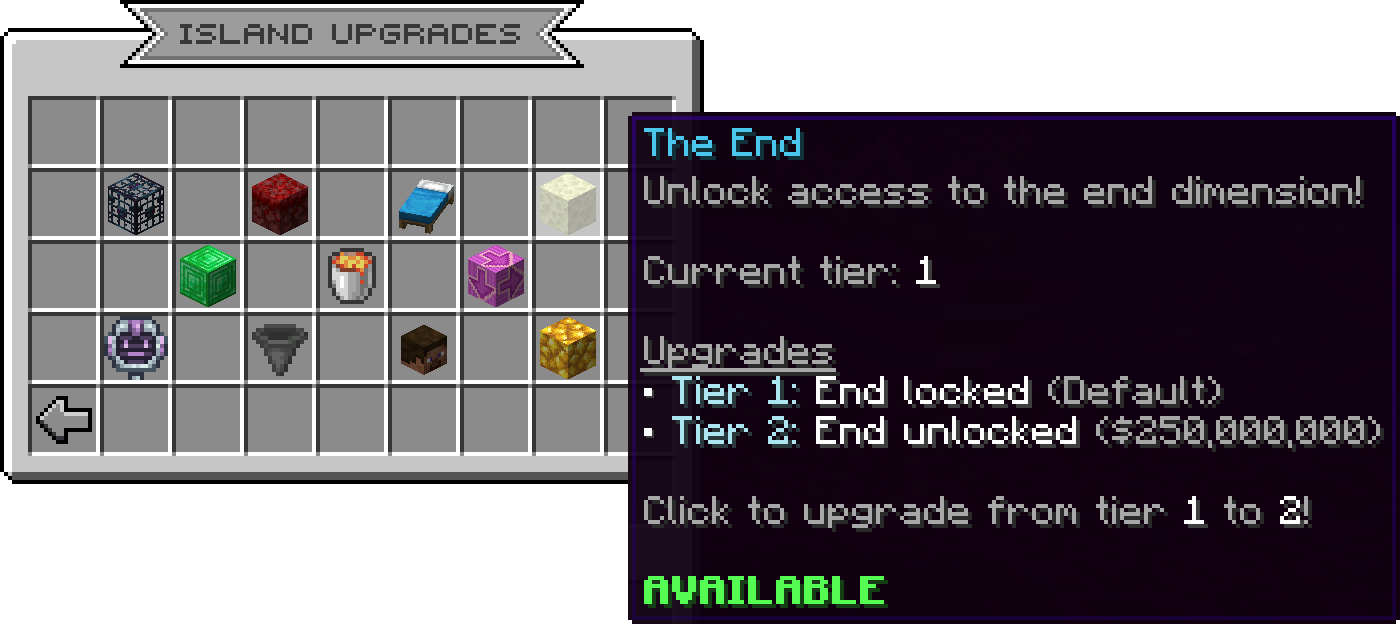 Island Upgrades add more progression to islands, allowing them to upgrade various aspects of gameplay! The following upgrades will be available from the release:
Spawners: Increase the number of placed spawners your island can have
Nether: Unlock access to your nether island
The End: Unlock access to your end island
Island Members: Increase your island's member limit
Island Size*: Increase your island's border size
Trusted Players: Increase your island's trusted player limit
Hoppers: Increase your island's hopper limit
Block Value: Multiplier for your /is top block value
Cobblestone Generator: Unlock higher-tier ore generation
Robots: Increase the number of robots your island can have
???: Got some ideas for other upgrades we can add? Join our Discord and make a suggestion!
*Players with upgraded Island Size from our store will be automatically reimbursed with Lemons of matching value.
Access island upgrades through the main island menu or by typing /is upgrades!
Economy
In this update, we believe some major changes to the Skyblock economy will make the game more enjoyable and balanced for everyone. We have listened to your feedback and worked hard to make these improvements, and we hope you will enjoy playing the game even more as a result!
The spawner economy has been recalculated, meaning all prices and their respective loot sell prices have changed. We've aimed to make early game progression easier and to get more challenging when players scale up their islands.
Removed the "Buy Spawners" unlock requirement for spawners. This will avoid confusion when buying spawners from other players through the auction house or chest shops.
Farmables like cactus, sugar cane, bamboo etc, have new sell prices
Fish sell prices have been buffed by +400%
Spawner spawn rate now accurately matches vanilla Minecraft's spawn rate
Spawners now stack up to 50
Enchanter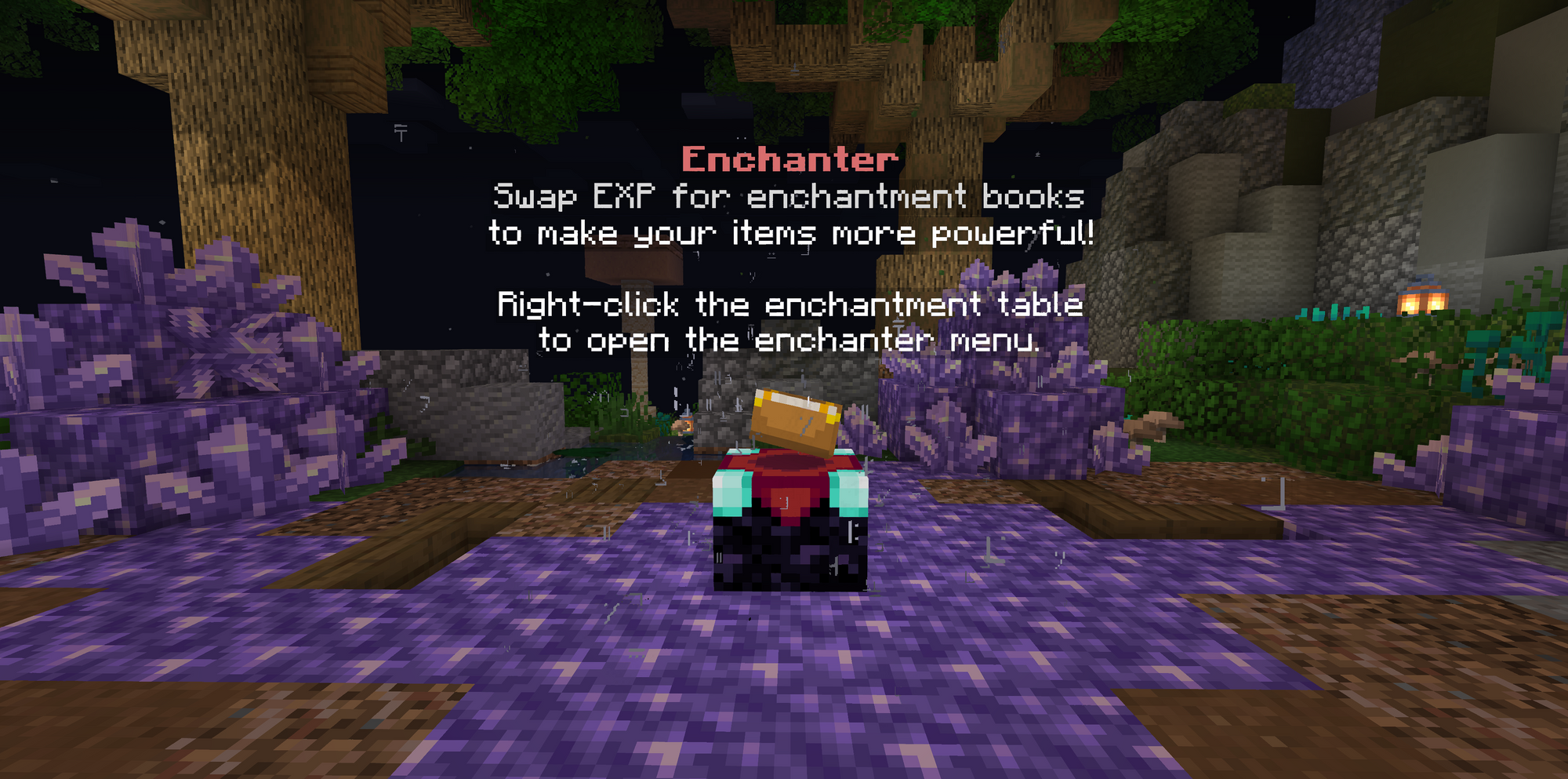 The enchanter made an appearance recently on Skyblock, offering custom enchantments!
Purchase Common, Uncommon, Rare, or Legendary enchantment books for XP
Over 50+ custom enchantments are available
Exchange unwanted enchantments or weaponry with the Tinkerer to receive XP or Mystery Dust
Combine enchantment books and mystery dust by visiting the Alchemist
Fishing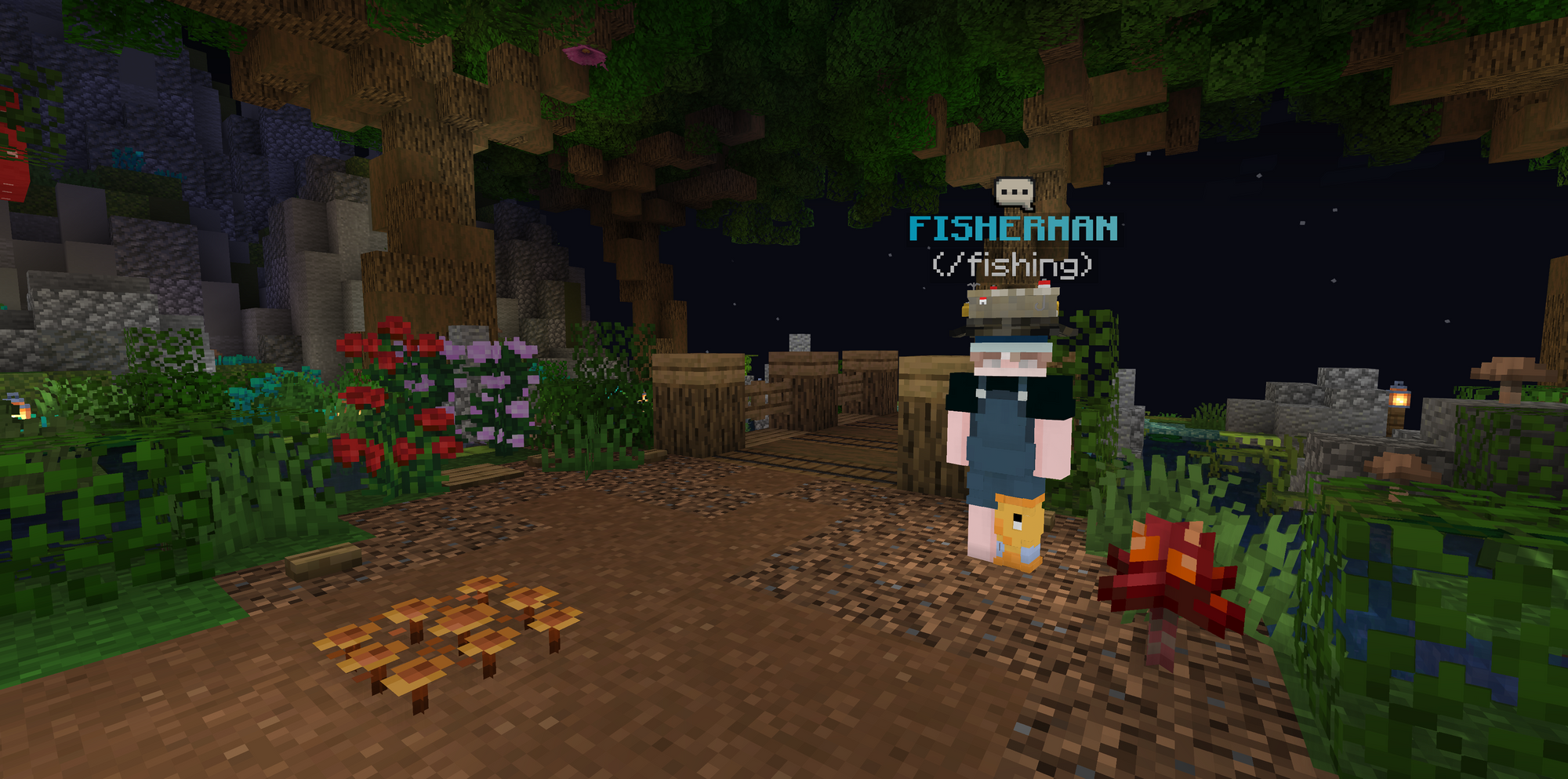 We recently released over 100+ custom fish to be discovered! And now, their sell prices are increased by 5x, so they're an excellent early-game money earner.
Voting

Helps LemonCloud grow by voting and receiving free crate keys and up to 15 Lemons per month!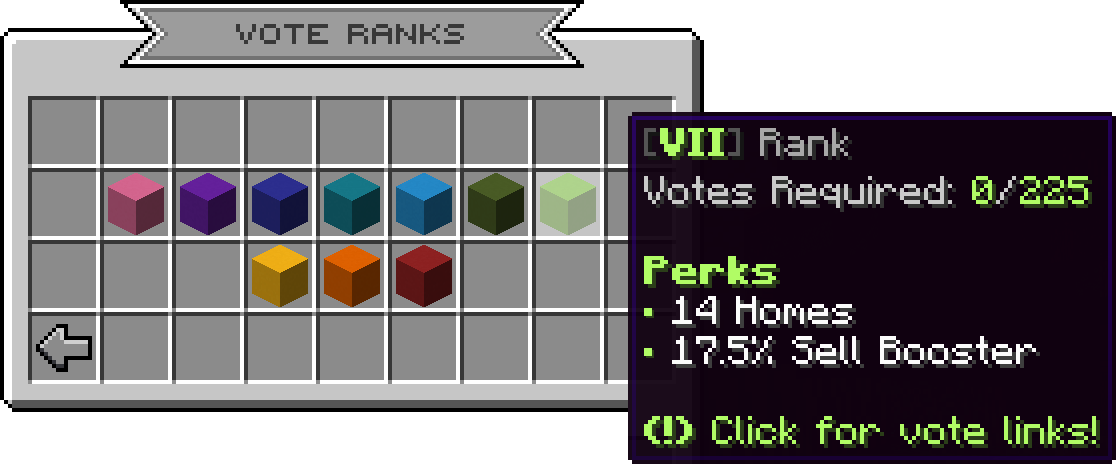 Reach voting milestones to rankup and unlock additional homes and a permanent sell booster.
---
We're excited to welcome you to the new Skyblock server next week! The old server will be taken down a few hours before release while we make preparations.
More minor changes, such as bug fixes, are posted in the #changelog channel on our Discord server.